October 25th, 2007
If your involved in the directory industry at all, then you have probably visited or have a listing at DirectoryCritic.com. You can find directory list including Paid Directories, Free Directories, Deep Link Directories, and much more..
The newest addition to DirectoryCritic.com is the forums. The topics include
On a further note, I am glad to see this resource created and I know it will benefit both directory owners / submitters. In the world of directories, resources like this are invaluable.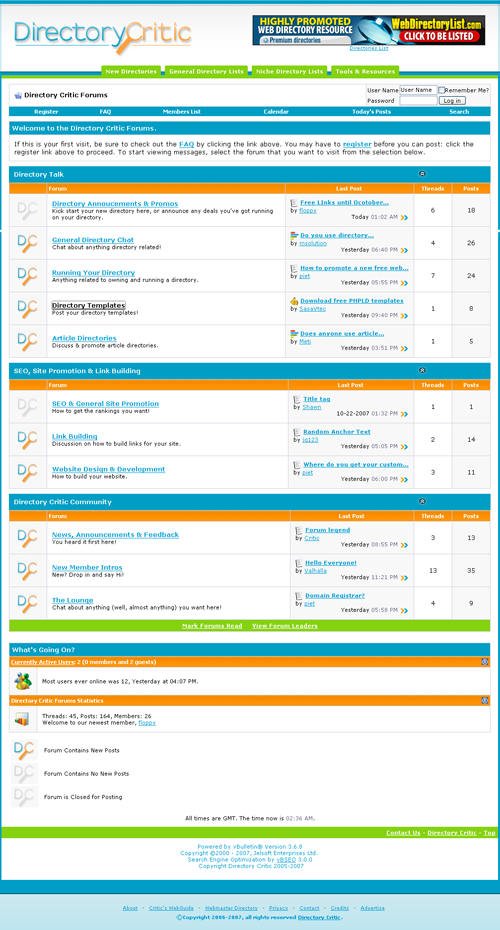 Posted in
Directory News
•