October 29th, 2007
Recently, I visited Best Web Directory. Immediately, I was overwhelmed with the design of the template and feature rich resource.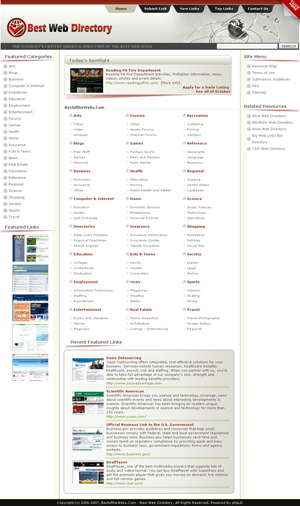 I have to admit, I am a stickler for design. A good design shows that owner has put a lot of thought or money into presentation. Presentation to me, is 90% of the whole shabang. It only took me browsing a few categories to decide I wanted Lobo Links to be listed there.
The submission process was a breeze. The submission page has a few short guidelines to follow and a very user friendly submit system. The great design is followed even on the submit page.
Here is a screenie.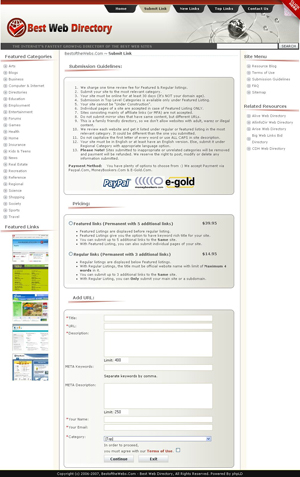 For only $39.99 you can receive a featured link for life. Not a bad deal. Overall, I think it is a web directory worth taking a look at and congrats to whoever might own this site.

Best Web Directory
Posted in
Directory Overviews
•