December 14th, 2007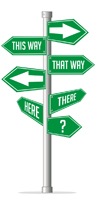 It is no secret that a good sitemap is key to your search engine optimization schema.? What about when your working with combined platforms such as WordPress, PHP Link Directory, and Forums all for the same site?? Do you really want the hassle of maintaining a sitemap for each?? Some might even say you need a different type of sitemap depending on the engine (ie Google, MSN Live, Yahoo),
Some good news is you can automate the whole process and build quite a few different types of sitemaps at once using a standalone XML sitemap generator.?? It can be setup to build your sitemaps on a cron job while you are asleep or you can start it manually.? The great thing about the cron job is it can be set to run every Sunday at 1 am or whatever.? This builds all the sitemaps during non-peak hours.
Another one of my favorite features is the HTML sitemap.? It is friendly for just about any crawler and it gives a good overview of a complete site.
I grabbed a few screenshots from the program itself, but you probably want to check out the full feature list and the live demo.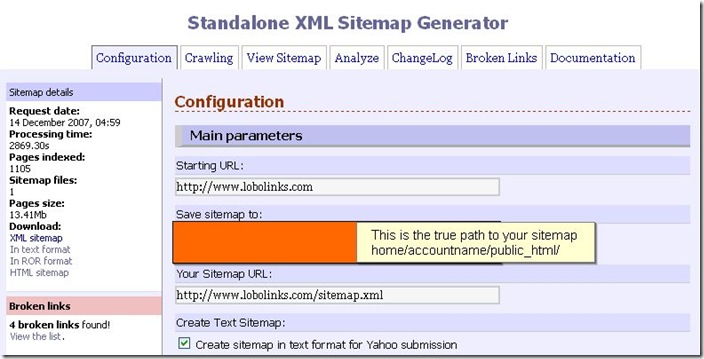 (This is the general configuration)


(The broken links feature make it easy to sort errors)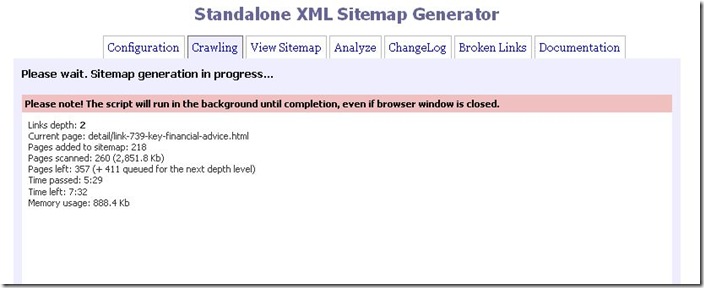 (This is a manual crawl I started and it illustrates the "live mode" monitor)
Posted in
Google
,
Internal SEO
•