November 20th, 2008
20 High PageRank Article Directories
Besides submitting websites to top search engine friendly web directories such as the one offered here, submitting an article to an article directory can also be quite beneficial.
Most bloggers and website owners often neglect article submission to article directories. This is because most of article directories have strict rules on words per article, proper English, unique content and more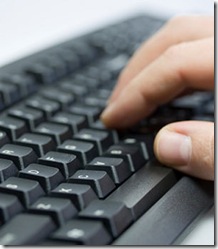 . Article directories offer a lot of benefits for your website. Getting a dofollow backlink from a high traffic site might be very costly. Let's say you are willing to pay a three or four figure amount to get a backlink from a highly trafficked site. The link you purchased will be nofollow. Google place strict rules against dofollow links. Selling links with passing dofollow weight will face heavy penalty from Google. In most cases, Google will slash the page rank to ZERO.
There are limited ways to get dofollow backlink from high traffic and high page rank sites. Article submission is one of the most successful way to draw traffic, get dofollow backlinks and increase your search engine optimization (SEO). It is cost effective, as you don't have to spend a penny to do this. Here is the list of top 25 article directories from page rank 4 to 8 with its Alexa ranking:
1.Ezinearticles PR: 6 / Alexa: 262
2.GoArticles PR: 6 / Alexa: 29,241
3.WebProNews PR: 6 / Alexa: 44,121
4.ArticlePool PR: 6 / Alexa: 67,862
5.ArticleBase PR: 5 / Alexa: 2,061
6.Buzzle PR: 5 / Alexa: 2,749
7.ArticleCity PR: 5 / Alexa: 59,731
8.ArticleAlley PR: 5 / Alexa: 23,589
9.ArticleClick PR: 5 / Alexa: 32,903
10.Web-Source PR: 5 / Alexa: 35,470
11.ArticleDashboard PR: 5 / Alexa: 35,711
12.Amazines PR: 5 / Alexa: 39,686
13.Isnare PR: 5 / Alexa: 45,288
14.A1Articles PR: 5 / Alexa: 54,384
15.Site-Reference PR: 5 / Alexa: 90,031
16.ArticleCube PR: 5 / Alexa: 95,266
17.SearchWarp PR: 4 / Alexa: 8,450
18.Content4Reprint PR: 4 / Alexa: 18,259
19.ArticlesFactory PR: 4 / Alexa: 39,947
20.Article-Buzz PR: 4 / Alexa: 46,117
Plus
Special new article directory you may want to submit to:
Interesting Articles Directory.
You may wish to check out their Submission URL too!
If your Alexa ranking is below 1 million or you have a PageRank of zero, try submitting one or two unique articles weekly to the above article directories. You will see the result of your effort in just few weeks time or the latest within 3 months on your page rank update. Targeting proper keywords is the best choice. Don't always go for highly searched or common keywords. For article creation, try it with some specified keywords with 2% – 5% keyword density as recommended by many SEO experts. Also, install Google Analytics to your blog or website to monitor traffic and popular pages for your visitors. If you want to know whether SEO is working for you or not, check search engine referred traffic numbers. The more traffic referred, the better.
Posted in
Link Building
• Tags:
article directories
,
article submission
,
backlinks
,
directories
,
dofollow
,
Link Building
,
linking
,
PageRank
,
search engine optimization
,
search engines
,
SEO
,
submit article
,
web traffic
,
writing articles